Posted in
Industry News
@
Aug 16th 2013 8:39am
- By Administrator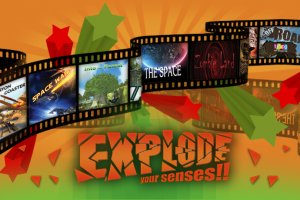 According to IBISWorld Market Research, growth in the Amusement Parks and Arcades Industry is expected to improve in the next five years. However, operators need to take some risks and continue to invest in new products that will incur significant returns on their investments no matter how challenging the economic circumstances are.

The industry is said to be on a roller-coaster ride from 2012 to 2013 due to the Queensland floods and consumers spending their money on high housing costs.

However, foresight is necessary to reap the financial benefits as the economy grows steadily through 2014. As much as $605.2 million revenue is expected to be incurred this year due to discounted prices of amusement park tickets.

9D Action Cinemas is a new and spectacular Australian owned amusement ride / simulator founded by Tony Lloyd. Early on, he saw the opportunity of multi-dimensional cinemas in Australia. His devoted research allowed him to know the best systems and equipment available in the world that ensures audience's safety as well as the ride's reliability and cost-effectiveness. Essentially, 9D Cinemas helps maximize the audience's sensory experience. He therefore put together a team of professionals to manage the operational and managerial structure of the company to ensure that it is handled efficiently and with solid corporate regulation.

The first multi-dimensional cinema is 5D and was situated at Perth. Since then, it has gone through market testing and practical implementation. Its construction has also been upgraded in order to ensure that its effects produce a heightened sensory experience and safety for all ages. Its success can be measured with two new multi-dimensional cinemas set to open in Sydney this August 2013 at Merrylands and Darling Harbour.

Action Cinemas are also easier to operate. Requiring only a single person to get it up and running, the business has low overheads and provides guaranteed income.

Action Cinemas are currently expanding all through New Zealand and Australia.