9D Action Cinemas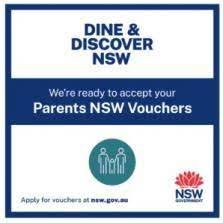 WE ARE NOW ACCEPTING PARENTS VOUCHERS ( At store only )
:+) SCHOOL HOLIDAYS: we open Everyday in school holidays
*** OUR GOAL IS TO PUT SMILES ON FACES AND CREATE MORE FUN TIMES FOR OUR GUESTs***
DARLiNG HARBOUR'S BEST KEPT SECRET!!!
EXPERIENCE Simulator Movie Rides suitable for all of your Family!
End your visit to DARLING HARBOUR WITH a FUN THRILLER, SNOWSCAPE OR ROLLER COASTER MOVIE RIDE. Come and experience the 9D EFFECTS! Its simply the best! Better than any other experience you've had.
Explode your senses and become part of the movie while you ride on snowscapes, under tunnels, avoid flying objects, escape giant zombies and fly through the sky or universe. The excitement is so great that you want more at the end. Each movie is a different experience. Enjoy underwater fun, forest adventures, zoom into the stars or walk with dinasaurs. There's a movie ride for all ages. You can experience kidsmatic, cinematic, thrilleristic, adventuristic or rollercoasteristic fun.
Whether you have 2 years olds or 102 years old guests... we have a movie list to suit all ages.
Please check out our LOCATIONS FOR opening times
***CHOOSE YOUR OWN FUN MOVIE RIDE ***RIDES RUN ALL DAY ***NO BOOKINGS REQD -***RIDE TIME UP TO 9 MINS
**Use your NSW dine and discover vouchers. **enjoy SPECIAL DISCOUNTS!
**The more you see, the bigger the discount***
... experience our NEW LASER "PROJECTORS" delivering over 7000 lumens
ENQUIRE ABOUT BOOKING OUR CINEMA FOR SPECIAL VISITS, STAFF TRAINING OR TEAM BUILDING. WE ARE A GREAT ENTERTAINMENT OPTION FOR NDIS AND CONCESSION PATRONS.
***WE ARE DARLING HARBOUR'S BEST KEPT SECRET! ***
*** BIRTHDAY Parties are SPECIAL. make it special with 9D Fun. ***See "partY PACKAGES TO SUIT YOUR NEEDS
Enjoy the amazing effects and action of this genuine "SIMULATOR RIDE" like no other amusement ride. You will become part of the movie and will experience the best time of your life.
* Exciting 3D animated movies with surround sound, coupled with "active motion" moving seats and dramatic effects such as rain, fog, lightning, wind, snow, touch, feel, smells, bubbles, laser, smog, strobe and more.
* Movie length is up to 9 minutes (depending on your choice of ride) though you will feel you have been there for quite a period of time…
*Birthday Parties and event groups are our speciality and substantial discounts apply for group bookings!
Pay us a visit and look for your photos on our Facebook or Gallery page.
JOIN OUR FREE MEMBERSHIP & RECEIVE FREE MOVIE RIDES OR PRIZE TICKETS.**
In light of recent events, we want to assure all our customers that we are doing everything we can to safeguard their health & saftey. We clean our cinema after every ride & our arcade machines are disenfected regularly throughout the day. At present we are open for buisness as usual - so come down for some worry free fun!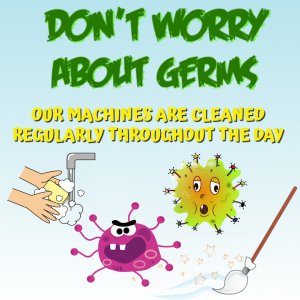 NOTICE: 9D Action Cinemas has closed its shop in Harbourside shopping Center due to the building being demolished in early 2023. We would like to thank new and regular customers for visiting us here at Darling Harbour since 2014. We are currently negotiating a new shop, however once the agreements are signed we will inform you of our new location

See Locations Tab for open times