9D Action Cinemas
Unfortunately as per Australian Government announcement we are currently closed from midday 23 March 2020. We will re open when government permits & look forward to seeing you!
WE ARE CURRENTLY EXPERIENCING TECHNICAL ISSUES , WHICH ARE BEING RESOLVED . THERE HAVE BEEN CUSTOMERS VISITING AND PHONING US - WE THANK YOU FOR MAKING CONTACT AND APPOLOGISE FOR THE DELAY, AS SOON AS THE ISSUES ARE RESOLVED - WE WILL BE NOTIFYING EVERYONE VIA SOCIAL MEDIA AND EMAILS WILL BE SENT TO CUSTOMERS ON OUR DATA BASE
WE ESTIMATE WE WILL BE TRADING SOMETIME THIS WEEK COMMENCING THE 6TH JULY 2020
A Moving Simulator Ride suitable for all the Family!
Parties are great fun! See "parties" tab.
You will enjoy the effects and action of this genuine "SIMULATOR RIDE" like you have never enjoyed on any amusement ride before. Click LOCATIONS tab above to see where to find us and what times we operate.
Review our RULES tab for a safe and fun time and look for your picture in our GALLERY tab!
* Exciting 3D animated movies with surround sound, coupled with "active motion" luxury seats and dramatic effects such as rain, fog, lightning, wind, snow, touch, feel and more.
* Movie length is up to 9 minutes (depending on your choice of ride) though you will feel you have been there for quite a period of time…we guarantee it!
*Birthday Parties and event groups are our speciality and substantial discounts apply!
9D Action Cinemas are expanding throughout Australia and New Zealand and invite franchise enquiries by clicking on the Franchise Tab. Sydney's Entertainment Quarter is available for franchising now!
choose your own movie - RIDES RUN ALL DAY - NO BOOKINGS reqd - RIDE TIME UP TO 9 MINs
In light of recent events, we want to assure all our customers that we are doing everything we can to safeguard their healthy & saftey. We clean our cinema after every ride & our arcade machines are disenfected regularly throughout the day. At present we are open for buisness as usual - so come down for some worry free fun!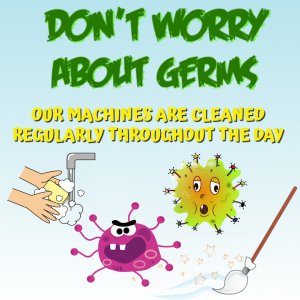 See Locations Tab for open times