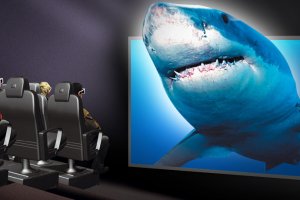 Top 3 reasons why you and your kids will like the 9D Simulator

The 9D Simulator is the latest technology that provides kids and kids-at-heart a multi-dimensional, dynamic and small theatre experience that is both stimulating and exciting.

Partnered with surround sound, the 9D Simulator offers not just active motion luxury seats, it also allows audiences to feel wind, lightning, fog, rain and more. It's an experience that is not only life-like, it is also beyond enjoyable – one of the few reasons why you and your kids will love the 9D Simulator.

1 .Expect your senses to be stimulated and overwhelmed with thrilling movies.

Distinctive visual effects are the norm when you watch cinema in 9D. All these are made to maximise your enjoyment. A few 3D movies have more effects compared to others. Normally, the length of a movie seen in 9D is 8 minutes, enough time for you to feel appropriately gratified.

2. Guaranteed 100% Entertainment

9D Action Cinemas is a revolutionary technology that is specially designed to enhance the viewing experience. The cinema's technical specifications are constantly updated to further ensure your sensory satisfaction.

Sandie Demaio has seen and felt the 9D Cinema experience and exclaims that it is a "Great idea for the kids, they love it!"

Sharyn Powell finds the 9D Cinema concept as "Great" and "Epic." She adds that it is something "the kids loved..so did I."

Another 9D Cinema viewer Jack Caldwell finds 9D Cinema as "..awesome I want to go on it again.."

3. 9D Simulator will be in a theater near you

The phenomenon of 9D Simulators and Action Cinemas are sure to catch on and spread like wildfire. Currently, 9D Cinemas are expanding all throughout Australia and New Zealand with good reason: it is a business that gives its owners great income, more time to do things they want and more control due to its low overheads. It also requires one person to get it operational. Plus, it works!

Whether you're a 9D Cinema watcher or owner, 9D Action Cinemas is a unique event you must experience.